Christine + Ross
White Sparrow Floral Design | Christine + Ross
We're excited to show you Christine and Ross's wedding-day at The White Sparrow Barn! A wedding at The White Sparrow is always a welcome treat: whitewashed walls leave so much room for creativity—allowing you to create an atmosphere unique to your celebration.
For Christine and Ross, we worked with lush greenery and ample texture to create organic floral design throughout their special day. The bouquets featured warm combo roses against soft ivory blooms, with a touch of blue thistle for contrast. With coordinating boutonnieres and sweet crowns for the flower girls, what's not to love?!
We carried this color palette into several swoon-worthy statement pieces: a ceremony backdrop installation, a lush staircase display, and greenery accents on the couple's matching wicker chairs.
The ceremony backdrop looks just as beautiful when the room is transformed into a reception space; just add a few carefully arranged centerpieces to the tables for a picture-perfect celebration.
Take a look at the gallery to see how it all came together!
Congratulations to the Wunderlichs! Best wishes for a joyful marriage, today and every day forward.
White Sparrow Floral Design: Olive Grove Design | Photographer: Ely Fair | Venue: The White Sparrow Barn | Venue Planner: Marissa Lothschutz | Rentals: Junk Disorderly | Cake: Elizabeth's Cakes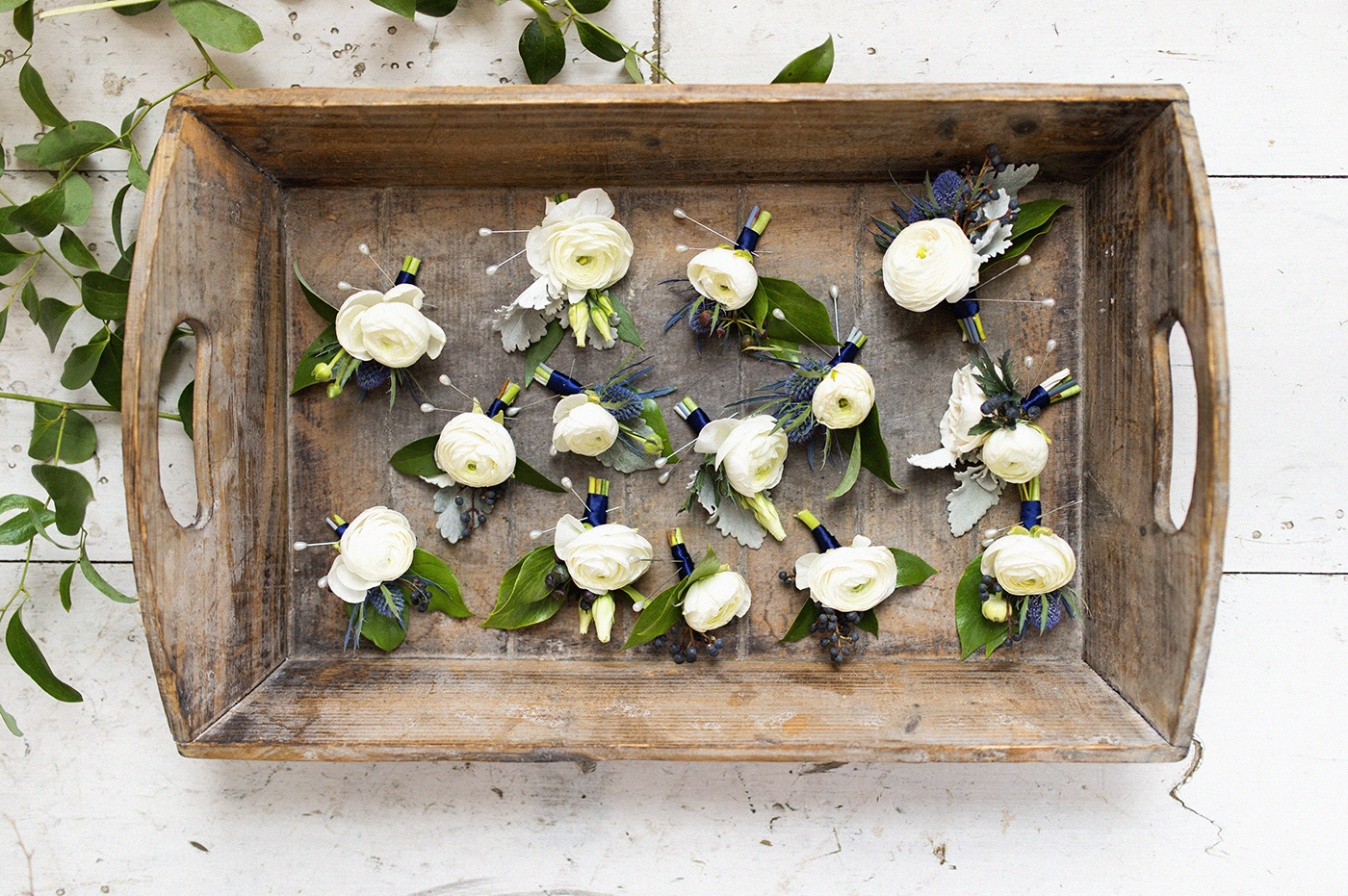 Are you ready to explore floral designs for your own special day? We'd be honored to help! We love creating bespoke organic wedding florals—everything from bridal bouquet to ceremony installations.
Our design team dreams of creating unique, versatile installations to suit your venue space, along with all the wedding-day details: bouquets, boutonnieres, centerpieces, and décor. We always design with an eye for creativity and balance, along with a special appreciation for nature's own organic textures.
If this sounds like something you'd love as much as we do, contact us! We'd be honored to work with you.