A Visit to Woodbine Flower Farm
Have you ever visited a flower farm? I can't tell you what a treat it was to visit Woodbine Flowers in south Fort Worth! Owner Katie Toon gave me the full tour, and I was just blown away by all her gorgeous flowers. Katie's passion is focused on sustainable growing: "the sharing of ethically grown and lovingly collected blooms."
Even in the hottest week of our Texas summer, her garden was flourishing with lovely colors and a wide selection. Katie has planted over 120 varieties of flowers planted among the rows! I walked away from her gardens feeling so inspired.
This visit is a little peek into the floral design process... as a creative designer, I don't actually grow the flowers myself (although I would love to do that one day!). Instead, I work with a variety of wholesale flower markets and farms who provide a broad selection of flower varieties. Each week, I visit the markets to hand-select the top blooms of the season for my upcoming weddings and events. Then I take all those gorgeous stems and arrange them with careful creativity to suit my client's vision.
What does this mean for you? It means you're always getting the freshest blooms we can source that week. If you're willing to give us a little flexibility with your design, we can choose the flowers in peak bloom that week—resulting in the most stunning arrangements nature could provide.
Take a look at my visit to Woodbine Flowers below... isn't it beautiful? I'm in love with all these dusty hues for late summer and fall. I can't wait to visit Katie again soon!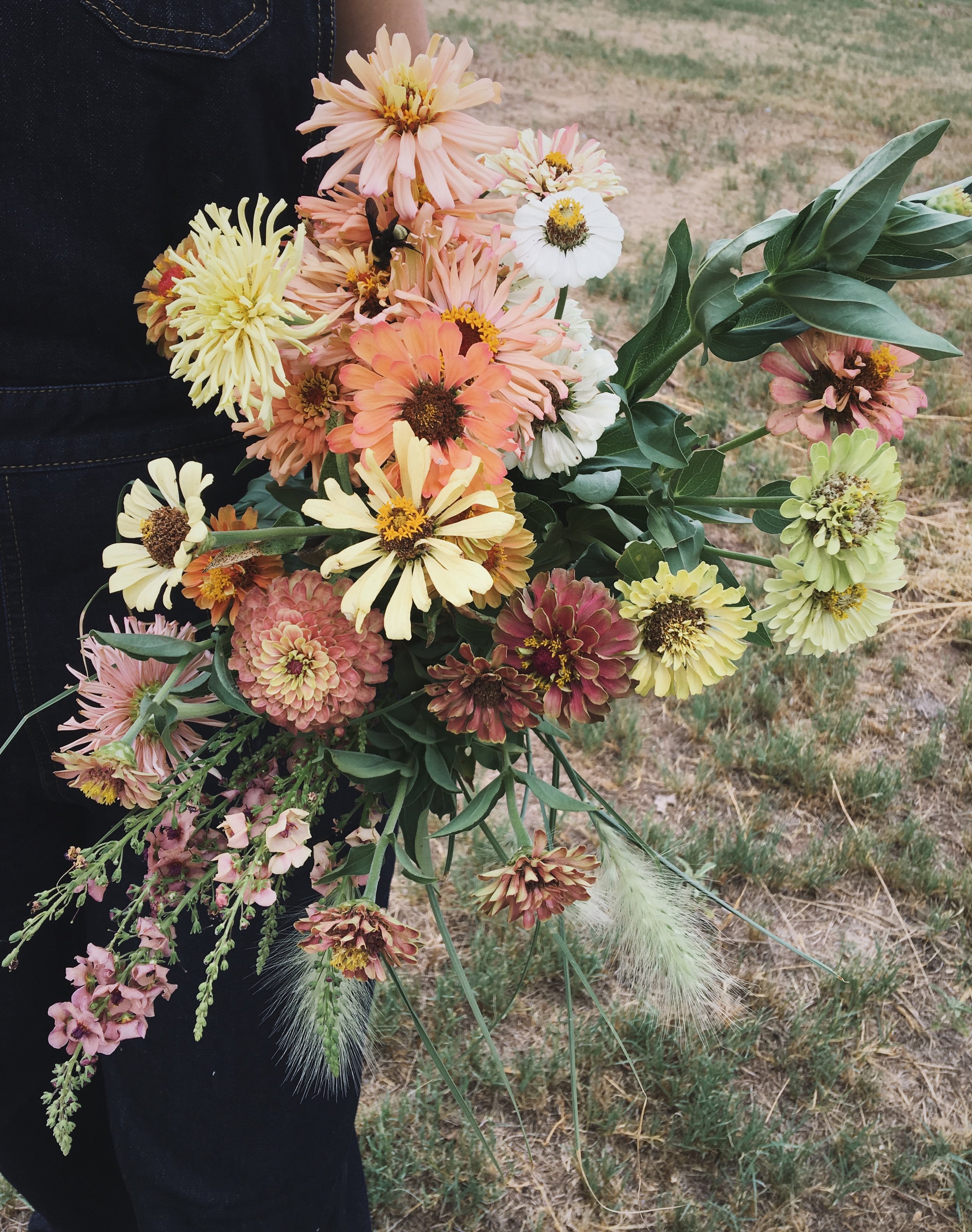 Can I visit the flower farm (or my wholesale flower markets) to create a unique bouquet for you? I'd love to browse the aisles and select seasonal stems to complement your event design! Inquire below to learn more about the floral design process: