Flowers for The Guys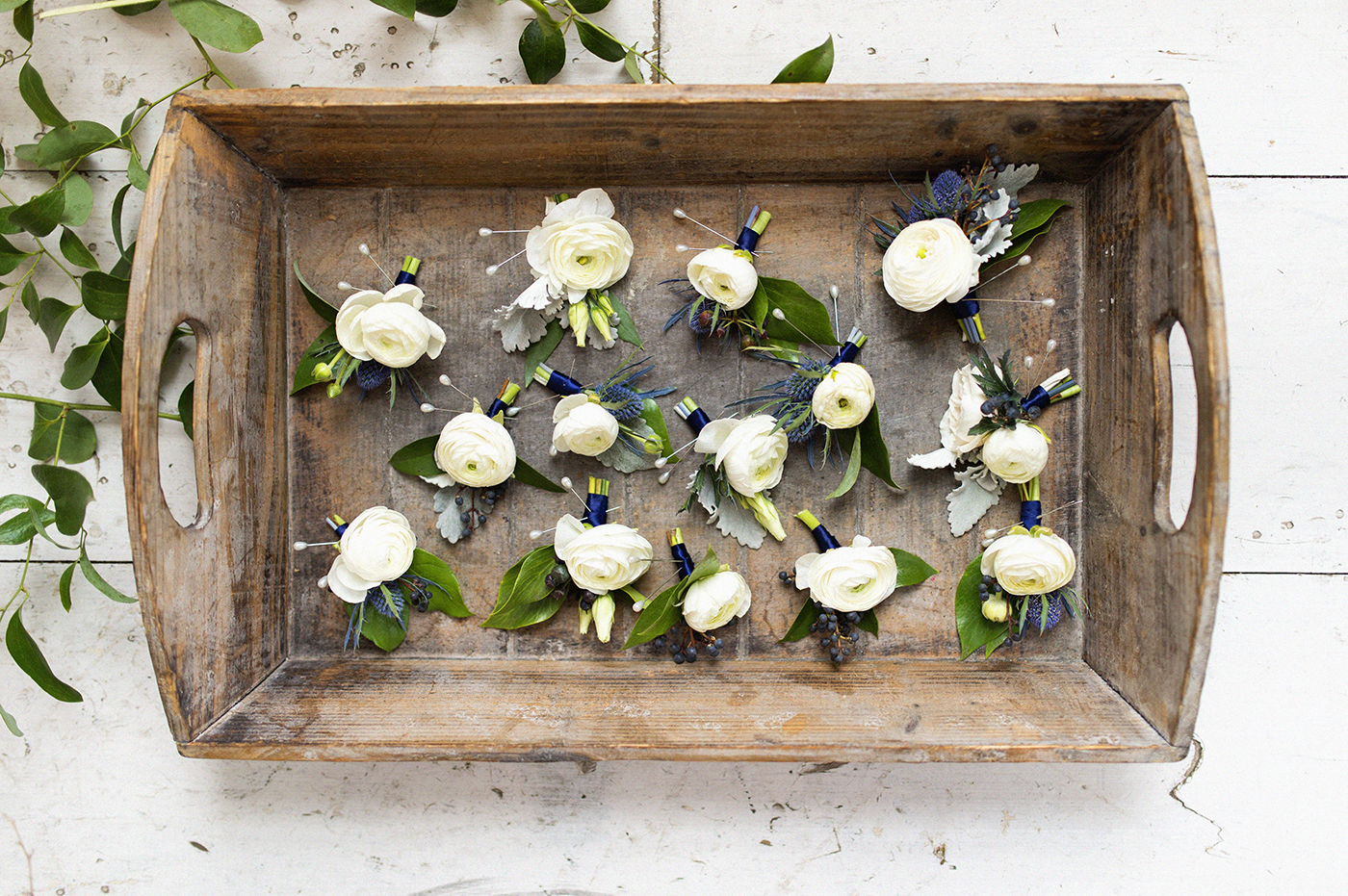 With Father's Day just around the corner, we wanted to take a moment to spotlight the guys!
It's not just ladies who carry flowers on a wedding day... grooms, groomsmen, and fathers of the bride and groom typically wear some type of boutonniere that complements the overall floral design.
Not sure where to begin? Take a peek at a few Q&As to cover all your questions about flowers for the men!
Which guys traditionally wear boutonnieres?
Here's the list of men who traditionally wear boutonnieres at a wedding; typically, the wedding party and immediate family members are acknowledged with a boutonniere... but you can use these floral adornments to honor any special guests.
The Groom
Groomsmen
Father of the Bride
Father of the Groom
Ringbearer
Grandfathers (optional)
Officiant (optional)
Ushers (optional)
Does every boutonniere look the same?
It's up to you! Many couples opt for identical boutonnieres across the board. However, you may wish to distinguish the groom with a unique color or a larger boutonniere design. The groomsmen typically all wear identical boutonnieres. The father of the bride and the father of the groom usually wear boutonnieres identical to each other. Ushers and ringbearers may have smaller, simpler designs.
Which side does the boutonniere go on?
Boutonnieres are always pinned to the left lapel. Just remember: it's the same side as the wedding rings! (closer to the heart!)
Are boutonnieres always made of flowers?
Not necessarily! We love to get creative with boutonnieres. We can fashion a boutonniere from organic greenery, tiny palm leaves, blue thistles, or even twigs. Just let us know if you're looking for creative ideas!
Where does the word "boutonniere" come from?
It stems from the French word for "button hole," (no wonder it's so hard to spell!) In the early 19th century, boutonnieres became popular along with coats and jackets that featured a turned-out lapel.
And to all the dads who make every wedding day so special: thank you for all that you do. Our couples are so lucky to have you by their side on the big day.
Are you ready to explore boutonniere options for your own special day?
We'd be honored to help. Click below to get in touch and begin the floral design process: